Top 8 Wedding Invitation Trends Ruling 2019
By Get Your Venue | 27 Sep, 2019
The Wedding invite is the first official intimation of the great and momentous day occurring in your life. The guests get to see what all functions and rituals will take place on which date, time and venue. A lot of questions will be answered like it is going to be a day event or a night one? It will be a casual affair or a formal one? Is it going to be theme-based and what are they expected to wear and so on? Besides sharing important details about the wedding, couples are also looking at it as an opportunity to customise and personalise their wedding invite by adding motifs, colour, pictures, and a lot more to make it look happening and unforgettable. Here, we have curated the top 8 wedding invite trends that are ruling the year 2019.
Top 8 Wedding Invite Trends
Designs with Map
If you are planning a destination wedding or have chosen a venue which is relatively lesser known for your guests, try wedding invitation card with a map. You can use the map to share a lot of details like the place from where the bride and groom belongs to, place where the wedding is being held, accommodation details, nearest airport, a few happening attractions and more. This allows the couple to add their personal touch to the invite.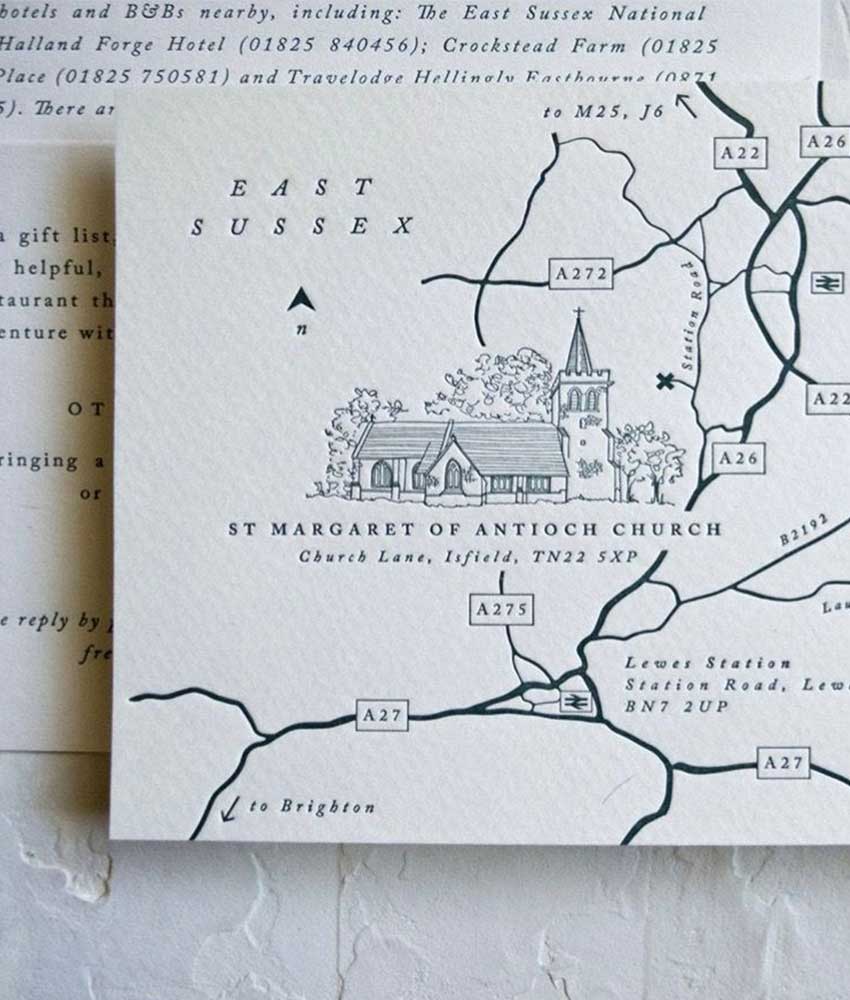 Metallic Invite
Another popular wedding invite trend is going for a metallic invite instead of paper stationery. Mix metallic hues like copper, silver, gold or brass to engrave wedding details. It not only looks elegant, buy classy to the core. Slightly on the expensive side, it is a perfect option for couples
planning a Big Fat Indian Wedding
with no-holds-barred.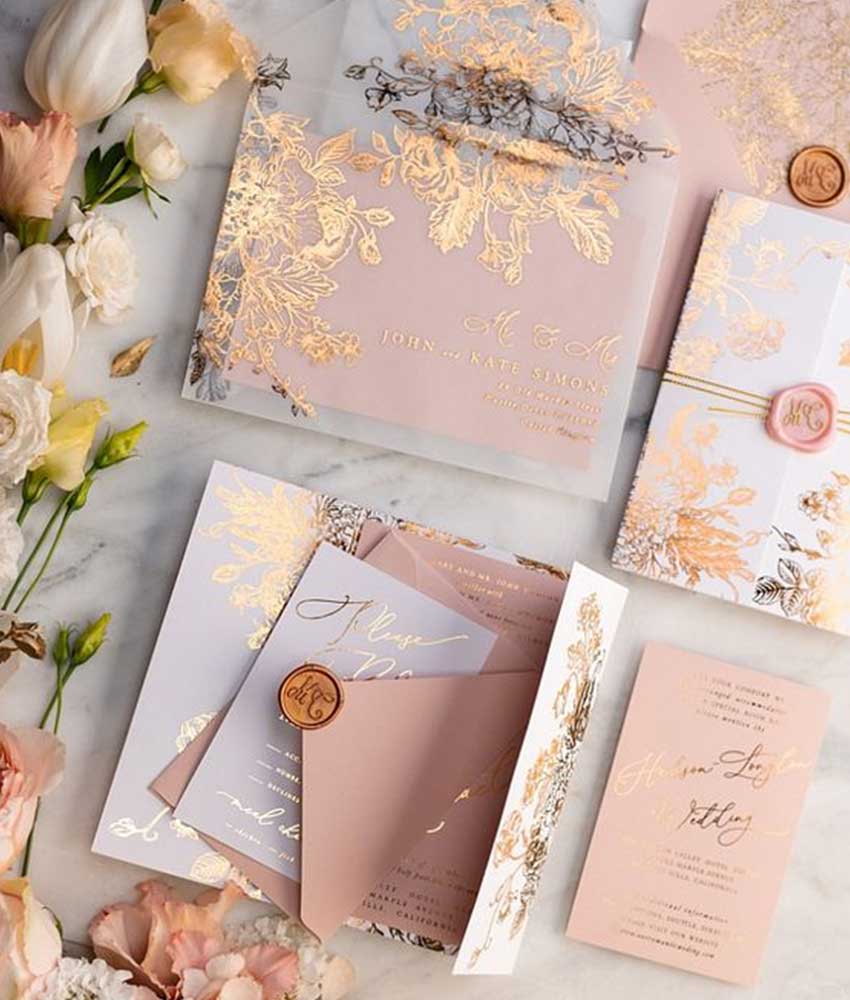 A Photo-Frame Invite
Another wedding invite trend that is fast capturing the fancy of the millennials is a photo frame invite. The details of the programs, time, date and venue is printed on hard glossy paper with the couple's pic as a background. It is beautifully framed in a photo frame in amazingly embellished framing materials. It also speaks volumes about the couple getting married and show their deep love for each other. The frame can be used later or kept as it is as a beautiful and cherished memory.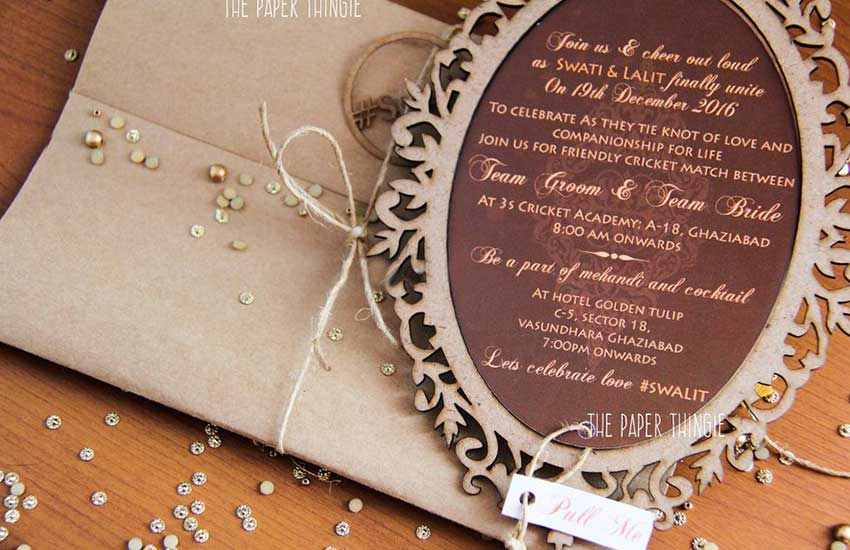 Also Read This: Top 5 Super Exciting Couple Games to play with your Bae this wedding season
Save the Date Invite
This is another interesting way to invite your guests, giving them a heads-up for the impending wedding asking them to save the date. Depending on couple's choice, it can be vibrantly hued or printed in muted, sepia colours. It can also be personalised by adding caricatures or illustrations that adds fun element to the card.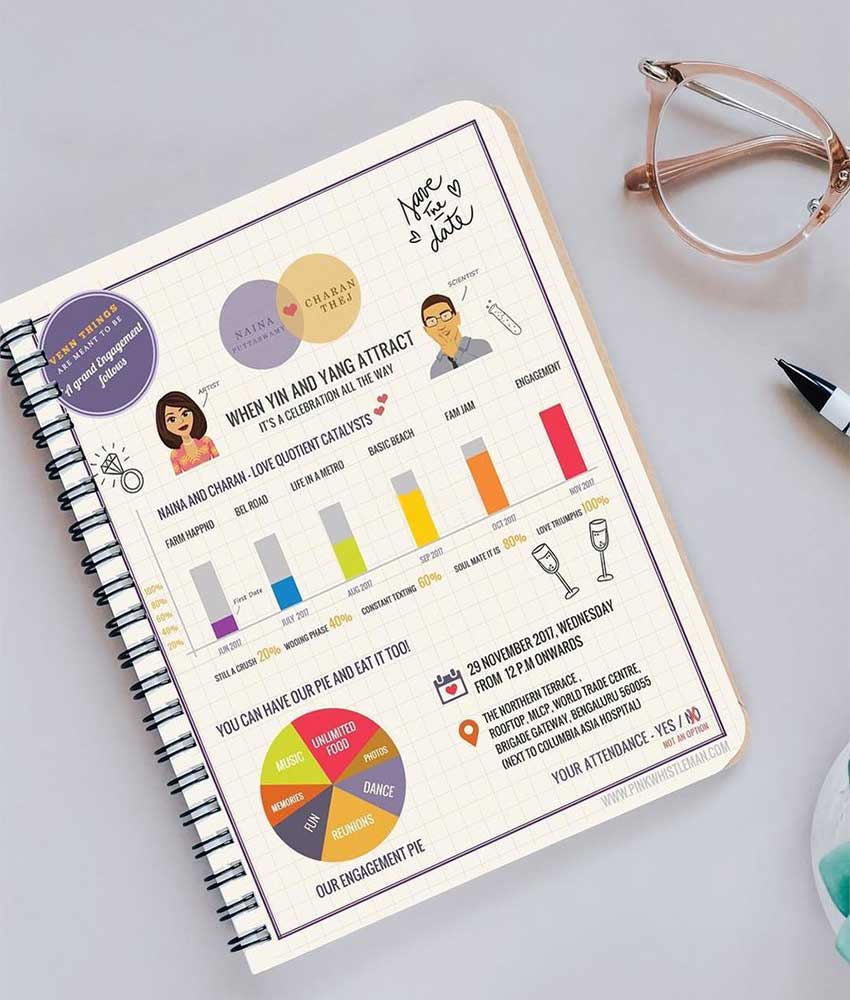 Story Card Wedding Invite
In this wedding card, the love story of the couple in brief is shared with the guests as text, images, or caricatures. It can be further embellished by printing beautiful images and floral inscriptions that gives a story book look to the card.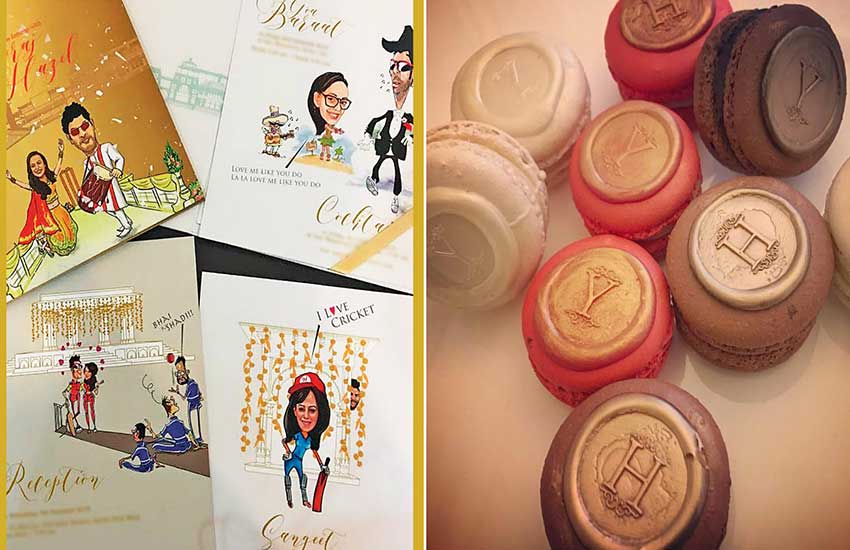 Unbox Wedding Card
If you are looking for something royal and classy, this unbox wedding card is a perfect option for you. Besides placing the card leaves with details of different functions, dates and venues, you can also place a small box of sweets or dry fruits. Many people love placing fragrant candles or aroma oils with the card.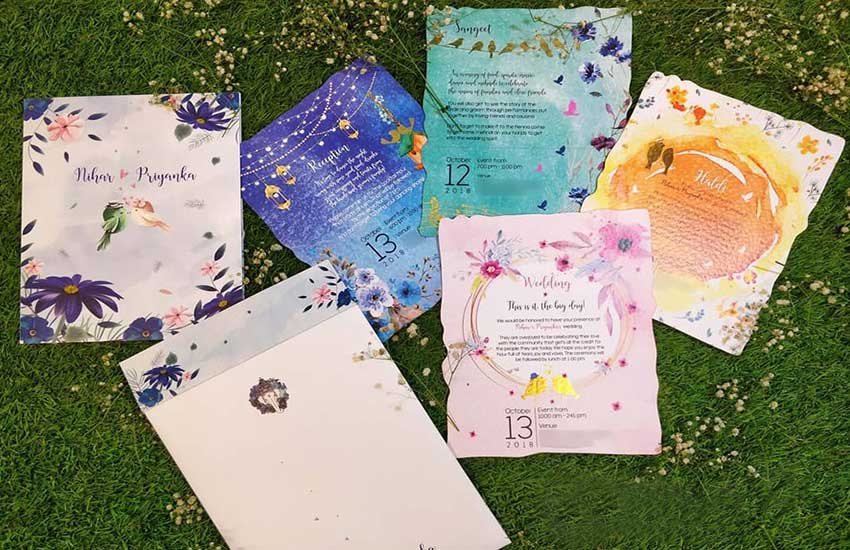 Also Read This: Explore Fabulous Wedding Venues in Delhi NCR For A Classy Wedding
Wedding Itinerary Wedding Card Invite
As the name suggests, this card will have the complete itinerary of the wedding functions complete with venue, date, and time. Couples can also add details like breakfast, lunch, and dinner to ensure guests are on time to enjoy a hearty feast. Adding interesting caricatures or illustrations can give a new vibe to the card.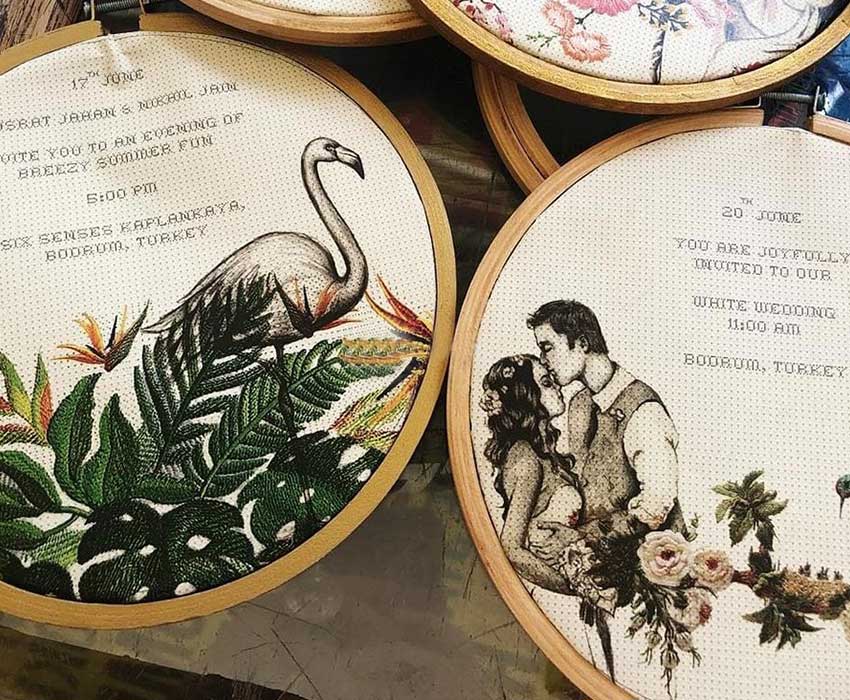 Vintage Book Wedding Card Invite
It is a beautiful, vintage-inspired wedding card invite which carries details of these special days. Mention ingredients, instructions and how to enjoy details to make it more fun and whimsical.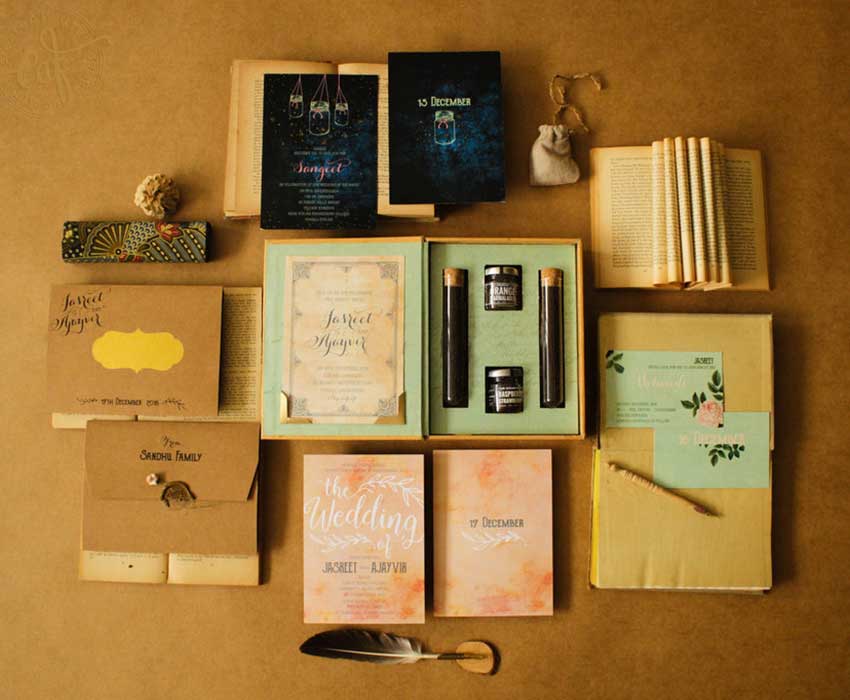 Check out
wedding invitation card sample
and make the right choice. Wedding cards is the first news of the nuptials and should carry a personal touch in whatever way possible. These latest trends in wedding card invites are classy, creative, arty, and sophisticated. Choose your style and send out the invites to the guest amping up their curiosity to the next level.